The Nepal Death album is here!
This is eastern tinged heavy psychedelic rock at its very best. Angst ridden vocals on top of a compact wall of fuzz guitars, heavy bass and ritualistic drum beats all backed up by hindi chants, religious bells and flutes, freaky backward sounds and eerie India tanpura drones. Get your copy now!
Buy the album
Experience the trailer for the Nepal Death album!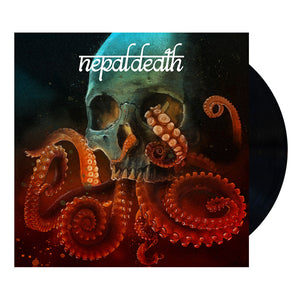 Album: Nepal Death S/T Vinyl
Sale price Price €22,00 Regular price Unit price / per
Tax included.